Personnel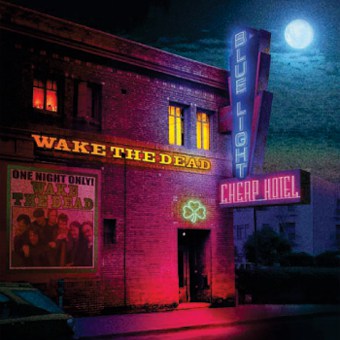 Maureen Brennan—Celtic harp
Cindy Browne—double bass
Danny Carnahan—vocals, octave mandolin, fiddle
Kevin Carr—fiddle, uilleann pipes
Sylvia Herold—vocals, guitar
Paul Kotapish—vocals, mandolin
Brian Rice—hand percussion
with guest appearances by:
Bobbi Nikles—fiddle on Farewell Angelina
Joe Craven—vocal bug clicks and whooshes on Boll Weevil, jawbone rattling tap dance on Don't Let Go, dum-bongo-bek on Down the Days, and bongo on St. Stephen
TRACKS
Sugar Magnolia (Garcia/Hunter)
Down the Days (Carnahan);
Music For A Found Harmonium (Simon Jeffes)
Lady With a Fan (Garcia/Hunter)
Tennessee Jed (Garcia/Hunter)
East Tennessee Blues (Charlie Bowman)
Mississippi Halfstep Uptown Toodleloo (Garcia/Hunter)
Farewell Angelina (Bob Dylan)
Soir et Matin (Gilles le Bigot)
Boll Weevil (trad. arr. WTD)
Highlander's Farewell (trad. Scottish reel)
Mr. Charlie (Ron "Pig-Pen" McKernan)
St. Stephen (Garcia/Lesh/Hunter)
The Old Bush (trad. Irish reel)
The Tattoo (Kotapish)
The Okarina (Kotapish)
Stella Blue (Garcia/Hunter)
March of the King of Laois (trad. Irish march)
Don't Let Go (Jesse Stone)
Martin Wynne's Reel (trad. Irish reel)
He's Gone (Garcia/Hunter)
Blue Light Cheap Hotel Trivia: Joe retired as percussionist to embark on touring with his own music full-time. He still could find enough time between jaunts to lay down some guest goodies on this CD, and the band expects him to join in on stage from time to time in the future. BLCH showcases how the band has expanded its reach beyond the GD canon, incorporating more original songs, as well as exotic and not-so-exotic covers.On one track the fiddle part is actually played by both Danny and Kevin for no good reason other than they felt like doing it. Listeners are dared to identify when one hands off to the other.Rumors that Brian was buck naked in the studio when he struck the J. Arthur Rank gong in "St. Stephen" are entirely unfounded.
Visit www.wakethedead.org for more information on the band and links to band members' other recordings and creative projects.